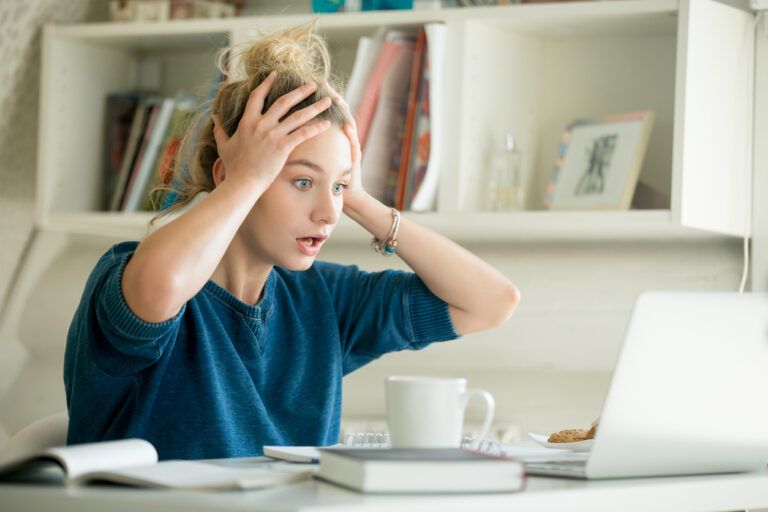 Human Error and the simpler side of the spectrum
None of us are perfect, and mistakes happen but when we review some of the most common IT issues we encounter, we are seeing a pattern. Simple errors can lead to downtime, frustration, and costs. Sometimes a little reminder of what we can each do when operating IT is all we need to refocus and reassess.
Not saving work
At some point in our lives, we are all guilty of having forgotten to save our work. Whether you're working online or offline try to get into the habit of saving your work every 10 minutes rather than just at the end, even if your computer program is automatically saving your work. It's better to be safe than sorry you didn't.
Not backing up files
The lack of a robust and secure backup process is one of the most common flaws we see in many companies that we work with, and it can affect just one device and the entire business system infrastructure. Computer crashes, virus infections, hard drive failures, physical computer damage, and theft can all happen when you least expect them to.  Backing up your IT won't stop these problems, but if they do happen, if you have a robust backup plan in place, full or partial recovery is possible.
Opening e-mails and email attachments without caution
One of the most common tactics of infecting a system is via email attachments from what seems to be a credible source. It is important to review emails and email attachments to ensure you are not falling victim to virus attacks, phishing, or spam.
Downloading and installing bad software
Online users will often download FREE software to avoid costs or simply to try to solve a problem themselves. Before you do this, ask our advice first – bad software can have considerable ramifications for your IT infrastructure.
Failing to do regular system and software updates
If your system/software doesn't automatically update, often enough it will prompt you for updates due. Installing the latest updates ensures your system/software is running smoothly and fix any security problems found.
Buying incompatible hardware or peripherals
Not all hardware components are compatible. It's important to do your research to see if it meets all your system requirements.
Human Error and Cyber Crime
According to Cybint, the Global Cyber Security education company, 95% of cybersecurity breaches are caused by human error.
In fact, when we consult our colleagues and peers, we would categorise the top four human errors that impact IT security as being;
Falling for phishing
Letting unauthorized users access corporate devices (friends, family members etc)
Poor user password practices
Poorly managed high privileged accounts (admin accounts)
Closer to home, the team in Grant Thornton reported that in Ireland alone
€9.6 billion total economic cost of cybercrime in Ireland in 2020
55% increase in online fraud
45% rise in the number of phishing complaints
€12 million lost to debit and credit card fraud by Irish consumers in the first half of 2020
36 billion records were compromised in 2020
334% increase in the volume of records compromised from 2019 to 2020
As we reported last month, whilst many businesses have fully adapted to a hybrid workforce, it is not without its problems in terms of how your IT is managed and protected.
The overnight shift to remote working created new avenues for cybercriminals to easily exploit – such as the use of personal devices for work purposes or using work devices via unsecured networks which unlocked the doors to your company's most sensitive assets.
It is also important that when we hear of cyber security we must not assume that only Government bodies, multinationals, and larger organizations are the only ones to feel the pain.  Cyber security can have a devastating impact on businesses of all sizes.
You understand the impact of cybercrime but how does human error in the workplace make a business more vulnerable and what can be done to prevent vulnerabilities?
Ensure optimal IT security measures are in place for remote access: Research indicated that 43% of employees face no restrictions when accessing work-related documents remotely
Password Protection Policy: Some 33% use the same password to log into work and personal devices;
Cyber Security Training: one in five employees have experienced a cyber-attack; and most notably, 20% have received no training or guidance on protecting themselves from a cyber-attack.
Draw the line between work and personal devices: Over 50% of employers have asked their employees to use personal devices
If you know the risks, why take them? and over a third of companies surveyed agree that their employees are taking more risks with cyber security than they did before the pandemic.
Where are the other 70%? 30% of employers will increase their security investment in 2021.
According to the National Cyber Security Strategy, despite an increased level of awareness, cybercrime incidents in Ireland are increasing with 61% of Irish organisations reporting having fallen victim to cybercrime such as fraud in the last two years, with an estimated loss on average of €3.1m.
When working with our clients, one of the first steps we take it to ensure that their IT infrastructure is safe and secure and that users within the business are properly educated to minimise the impact of human error on the business.
If you would like to discuss your IT Managed service needs or indeed any other aspect of your IT with us, please call us
Carlow: (059) 9130777 | Kildare: (045) 397118 | Kilkenny: (056) 7813060 | Dublin: (01) 2233844 |