Recycle your old IT equipment
Get this directly to your mailbox by signing up to our newsletter
Remember to remove all data from old hard disk drives
Overtime most organisation can build up quite a collection of older IT equipment including desktops, laptops, old servers and older printers. So at some stage you may want to know what options are available for recycling all of this equipment.
The first thing you must be aware of, is that the data on any old hard disk drives may still be accessible unless you ensure the data is destroyed. While there are software applications that will wipe the data from the hard disk drive the most reliable method is to have the hard disk drives shredded. We recommend you use a services like Pulp Hard Drive Destruction https://www.pulp.ie/hard-drive-destruction-ireland/
Pulp have a mobile shredding unit that can attend your premises and they can destroy your hard disk drives on your site. They also provide an onsite paper shredding services if required. For more details call Pulp on 01 4625540
For old computer hardware recycling we recommend Recycle IT https://www.recycleit.ie/
They offer organisations a cost effective recycling service and they are happy to accept all types of electrical, electronic or scrap metal waste. You can call Recycle IT on 01 4578321
They also provide a hard disk drive destruction service, however this is not onsite.
Finally if you have older computer equipment that is still running you could consider donating them to https://www.rehab.ie/enterprises/promise-it/
Rehab Recycle is a corporate donations programme which facilitates companies in the secure donation of IT equipment to schools, charities and community groups. The data is certifiably erased and then the equipment is rebuilt with a Microsoft Operating System and passed on. Rehab Recycle scheme not only helps charities, schools and community groups but it also supports employment of people with disabilities. For more details contact Rehab on 1800 661 551
If you are planning to recycle any computer equipment and would like help to remove the hard disk drives or you have any other queries please contact us on 059 9130777 or email info@deycom.com
Please note that none of the above companies are affiliated with Deycom Computer Services.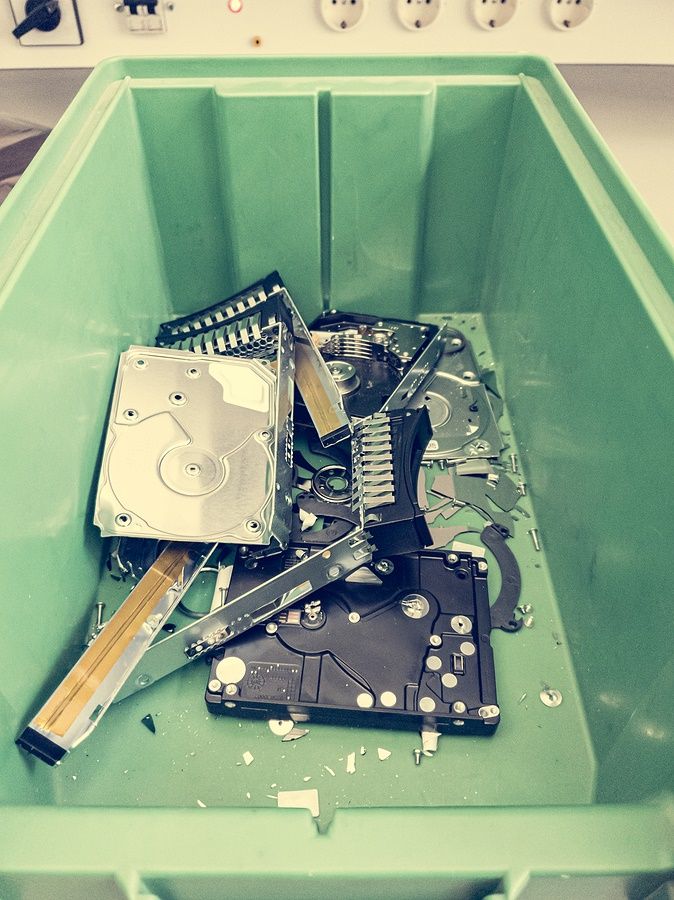 Find us on Facebook or LinkedIn:
We strive to provide leading technology solutions for a modern business environment.