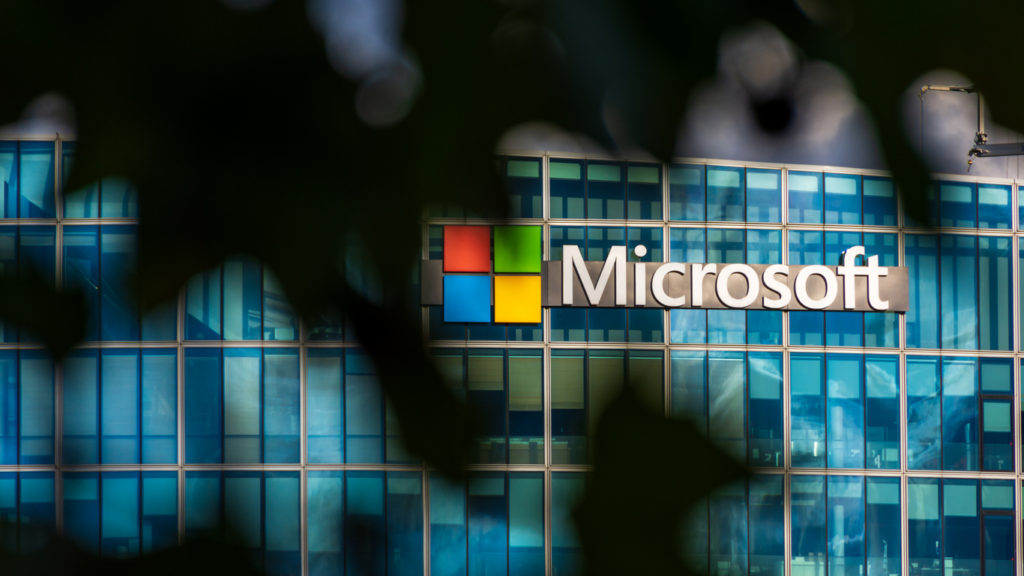 Office 365: A guide to the recent updates that were rolled out by Microsoft.
On April 26th, Microsoft rolled out an update for Office 365 / Microsoft 365 for Windows, and today we will share with you the low down and latest information on the new features, bug fixes, and security updates that were applied.
One of the huge benefits of being an Office 365 and Microsoft 365 subscriber is that you get more frequent software updates than those who have purchased Office without a subscription. Meaning as a subscriber, you have access to the latest features, bug fixes, and security patches. To be fair, in most cases these updates happen without any real impact or visibility to subscribers and often lie in technical enhancements, but it is very helpful to have some knowledge of the changes and their availability as different people are interested in and impacted by different aspects of MS products.
There is no doubt, that some developments will interest you, others not, so we have categorized the updates in terms of what we feel is most relevant to our clients based on our experience with your use of the MS suite.
In our opinion, those of you who are committed Teams users will benefit most from the enhancements. This is particularly relevant given our conversation on the topic of a robust IT infrastructure in the world of hybrid working.
Feature Updates
Excel Lovers, updates that will help you excel!
Reducing unwanted fragmenting of conditional formatting rules: Microsoft have reduced the fragmenting of conditional formatting rules across a contiguous cell range when pasting copied cells into that cell range.
Power BI Dataset Request Access Improvements: This update will present users with a way to request access to Power BI datasets when attempting to refresh PivotTables in Excel that are connected to a dataset, they do not currently have access to.
Understand the layout of your workbook, see what elements exist, and navigate around quickly using the updated Navigation pane.
Teams Users, you will love these updates.
Music on Hold for Voice over IP Calls: This feature ensures that music can be played when a Voice over IP call is placed on hold.
Roaming bandwidth control: A new roaming policy to provide specific settings from other policies which need to be rendered dynamically based upon the location of the Teams client. Initially, two settings from the TeamsMeetingPolicy will be included: AllowIPVideo and MediaBitRateKb.
Workflow templates in Teams Store: Workflows enable Teams users to automate repetitive tasks to collaborate more effectively and get more done. Users will be able to view all workflow templates by category, create a workflow from scratch, and learn more about the feature right from within the Teams store. Clicking on any template will guide the user through the configuration experience in context.
Forms Integration with Bookings: Associate Forms templates to Booking services to send forms for data intake from attendees prior to joining a Booking appointment.
Teams device store in Teams admin center: Teams device store provides direct procurement through Teams admin center, where admins can discover, purchase and provision Teams certified devices. The functionality will be available to small and medium-sized organizations in US and Canada and will be extended to more customers in the future.
Casting from Teams desktop client to Microsoft Teams Rooms: For quick ad-hoc sessions that don't require setting up a formal meeting, people can use Teams casting to wirelessly connect to a Teams Room and display content from the Teams desktop client (Windows and Mac). Users can broadcast their screen and cast content stored locally on their computer or accessible via Office 365.
Message action entry point for Workflows in Teams: Message-based workflows are powerful for collaboration and efficiency. With message action-based entry point, users can view/search for applicable workflows as well as trigger pre-configured workflows from the message action overflow menu.
Resolved issues
Access
Microsoft fixed an issue that prevented Outlook Event-Based Add-Ins from functioning properly. This change helps users find the correct settings for managing the default online meeting options for third-party meeting providers.
Outlook
Previously, Outlook would close unexpectedly during launch when connected to a OneDrive for Business endpoint with no service URL – this has now been resolved and is no longer an issue.
EU users will no longer notice information missing from person cards.
If you experienced outlook closing unexpectedly when you were trying to respond to certain contacts – you will no longer have to put up with this issue. They fixed it!
If you are the perfect Microsoft user and a neat freak, you may have experienced a system close unexpectedly when deleting a folder – this bug has also been addressed.
The "Move to Other" functionality is now working properly.
Office Suite
Withing the office suite, Microsoft developers addressed an issue where the font dropdown would not accurately reflect what font was selected in a shape. In addition, you can now add a gradient when clicking along the slider.
You will no longer experience issues with recording or stopping the recording of a slide show in office suites.
In summary
These updates, although very important have little to no impact on how you use your MS Office suite currently, in fact, they are designed to enhance your experience and there is no doubt you will agree, especially the Microsoft Teams users among you.
To discuss Office365 subscription or indeed any aspect of your managed IT solutions or services, please call us at any time or reach us via email
Deycom Managed IT Solutions Carlow: 059 9130777
Deycom Managed IT Solutions Kilkenny: 056 7813060
Deycom Managed IT Solutions Kildare: 045 397118
Deycom Managed IT Solutions Dublin: 01 2233844