Digital Transformation -
How to drive digital transformation in your business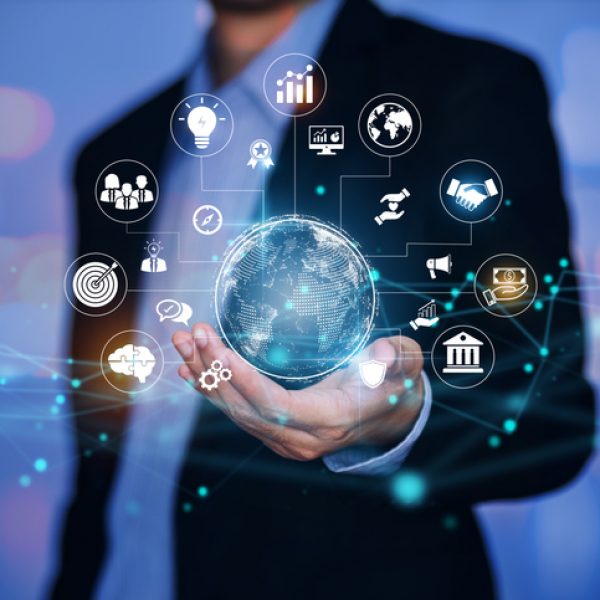 Digital transformation is on everyone's lips now and can encompass so much, in essence, it is when you cleverly use and align your business technology strategically. Many people assume that digital transformation is for the global players, and tech disruptors, but in truth, it is for every business as we all need to future-proof to adapt. As business owners, we are all constantly identifying ways in which we can maintain a competitive advantage, and embrace change and the potential for new strategic possibilities.
Digital transformation incorporates strategies that combine technical realities and real-time, real-people requirements.
But in terms of your business, what does digital transformation mean, what is involved, and how can it help?
Today, we are going to touch on some of the key elements of digital transformation and untangle the important information for you.
Key points to help you drive digital transformation in your business
It might seem like we are stating the obvious, but digital transformation starts within the nuts and bolts of your IT infrastructure. Very few businesses rely on a single technology to address their needs, instead, a combination of solutions is required, more so in today's world of hybrid working and remote workforces.
With this combination of solutions, there is a need for joined-up thinking across all departments to enable your business to embrace a frictionless digital strategy and transformation. Conversations around processes, culture, communication, and collaboration will be equally enmeshed with IT considerations.
Giving consideration to these five pillars for successfully driving digital transformation, companies like yours will organically prioritise strategy before technology which will help deliver transformation.
Experiences: Digital transformation relies on smooth, frictionless use of technology. Seamless integration between on piece of software and another. Workflows that flow
Insights: Use the information at your disposal to understand if you are taking the right steps? Adopting the correct technology and creating smooth bridges or large ditches. This will help you define your digital organisation strategy.
Platforms: Focus on the location and management of your data across your business. Is it the best use of technology, is the right technology. Is it secure, yet accessible. Do you need to create permission levels.
Connectivity: Connectivity is not just about your connection to the outside world, but it also means the flow of information across your platforms.
Integrity: One of the most crucial elements of your digital transformation is the integrity of your digital defenses. Your resilience to cyber-attacks, your ability to include permission-led access, and a robust approach to continually evolving and assessing your needs in this area.
Digital transformation can seem like a daunting task, but in truth, it is about getting your digital operations in line with your business operations and creating a seamless working solution that delivers a future-proof approach for your business.